Healthy dark chocolate
Dairy-free healthy dark chocolate made at home with all natural, plant-based ingredients, no refined sugar!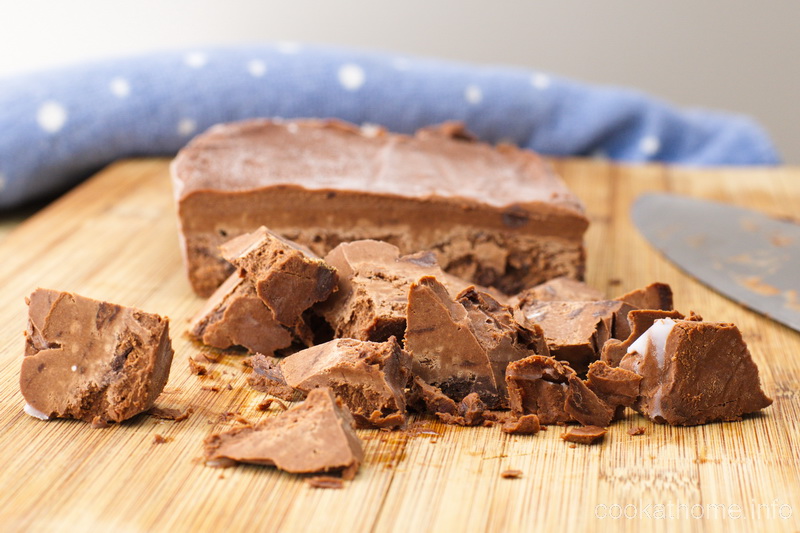 On my no-refined sugar challenge, I still wanted to enjoy things with chocolate in it, but even the really good dark chocolate contained sugar as one of their ingredients. So I found this recipe for 'raw chocolate' recipe and adapted it so the kids would eat it without saying it was WAY too bitter. Be warned, it is still relatively bitter so feel free to add more maple syrup and/or milk until you find the right balance for you.
Once set, the texture of this healthy chocolate resembles something like a fudge, but it seems to stay relatively set either at room temperature or in the refrigerator once it's gone through the initial setting period in the freezer.
I've used this chocolate as chocolate chips in cookies, mixed with dates as a healthy frosting on a chocolate cake, as coatings around truffles etc, as chocolate fondue and mixed with peanut butter as a topping for a chocolate peanut butter slice. Pretty much all the uses that I'd use commercially bought chocolate chips or cooking chocolate for. If you try this, I'd love to hear how you used it!
Healthy dark chocolate
(Paleo, gluten-free, dairy-free, no refined sugar)
Ingredients
3/4

cup

coconut oil

melted

1

cup

maple syrup

1

cup

cocoa powder

unsweetened

1/2

tsp

vanilla extract

1/2

cup

unsweetened almond milk
Instructions
Melt the coconut oil, either in a bowl in warm water, or in the microwave.

Blend all ingredients very well in a food processor or blender and adjust levels of maple syrup and milk until desired taste is achieved.

Place the mixture in a container in the freezer and leave to chill for 24 hours until completely set.