Peanut butter cauliflower cookies
Monday, November 19th, 2018 at 8:00 pm
Don't knock these peanut butter cauliflower cookies until you try them – grain-free and no refined sugar … but with cauliflower for the added crunch!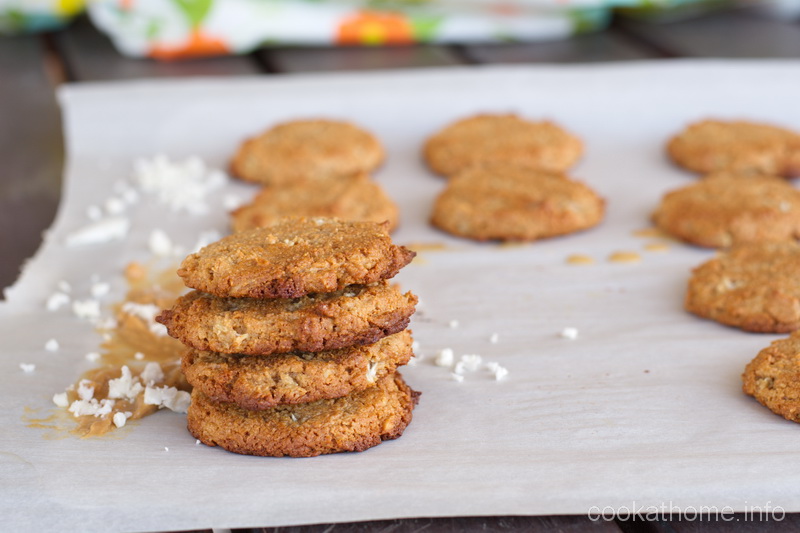 It looks like I'm becoming known for some of my strange food combinations.  Like these peanut butter mystery cookies.  Or putting cauliflower into a chocolate dip.  Just as some examples.  But you know what?  They work for me.  And honestly, I'm only putting recipes on this website that I personally like.
And so I introduce you to these peanut butter cauliflower cookies.  To be completely transparent, this recipe came about because I was wanting to use up some cauliflower rice but me being one of the biggest Cookie Monsters out there, I thought I could combine the two objectives!  And as I was sifting through my recipe folder, I came across my peanut butter quinoa cookie recipe … here's how my thought process panned out:
"Hmm – I haven't made these cookies in a while.  But I don't have any quinoa.  Cauliflower rice kind of looks like quinoa, doesn't it?  I wonder how putting cauliflower rice in a cookie would taste."
And so the recipe was born.  I took these cookies to work and challenged my colleague to choose the secret ingredients (similar to my mystery cookie challenge).  I had to tell them it was a vegetable … but even then they didn't guess.  But what came as a shock to me was revealing cauliflower as the veggie in these cookies led one of my co-workers to be grateful he didn't have any … he had recently had a stroke and the doctors told him not to have cauliflower for a few months as his blood thinners worked their magic.  So be warned – don't use cauliflower with people who have recently had strokes!
But for everyone else, give these cookies a go and let me know what you think!
Peanut butter cauliflower cookies
(Gluten-free, dairy-free, vegan, grain-free, no refined sugar)
Ingredients
1

cup

peanut butter

1

cup

almond flour

1/2

cup

maple syrup

1/2

cup

cauliflower rice

uncooked

1

tsp

baking soda
Instructions
Preheat oven to 180C/350F and prepare two baking pans with parchment paper.

Combine the peanut butter and maple syrup until creamy. If peanut butter is difficult to stir, put in the microwave for approximately 30 seconds.

Add the rest of the ingredients and mix well.

Place tablespoonfuls of batter onto the parchment paper and bake for 10-12 minutes. Allow to cool on pan before moving to wire rack to cool completely.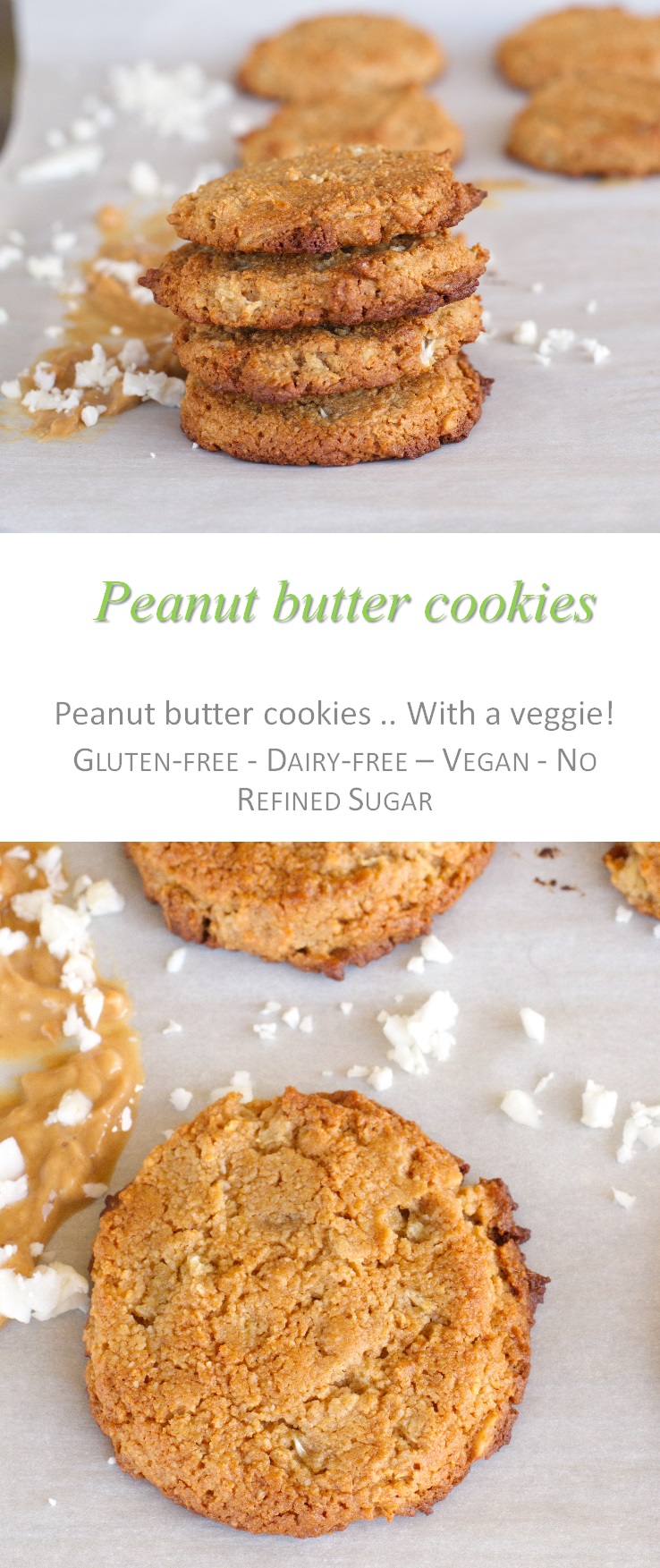 Tagged with: cookies • grain free • healthy • no refined sugar • peanut butter
Filed under: Recipes • The Blog!
Like this post? Subscribe to my RSS feed and get loads more!