Sweet potato chia pudding
A delicious Paleo-friendly sweet potato chia pudding, an easy way to eat more veggies in the morning, or as a snack, or as whenever!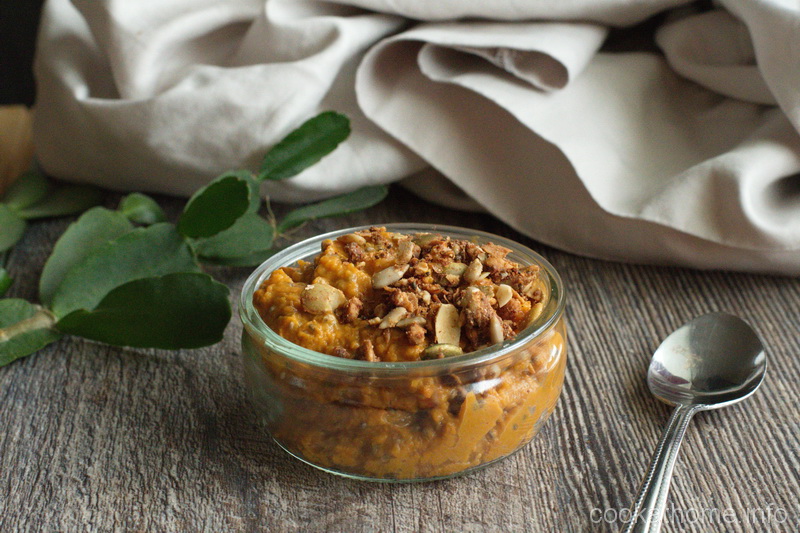 As you may recall, I have recently been introduced to the wonders that is the Chia Pudding (see here for the first lot of chia pudding recipes). Well, I've been branching out a little and trying new things in my chia puddings, and I keep coming back to this one. Some of you may wonder at putting sweet potato in a chia pudding, but why not? It works well in brownies, it works amazing in pancakes, so why not as a sweet potato chia pudding?
And it's so simple, too. It just requires a little forethought and preparation. Or you could just get into a routine and bake/roast a sweet potato on a regular basis and keep it in the fridge/freezer so you're ready to make this whenever the mood hits you.
And you can top it with so many different things. I've topped it with many of the granola recipes you can find on this site, or my homemade trail mix, fruit such as strawberries or blueberries, and/or nut butter of choice … peanut butter, almond butter, cashew butter, sunflower seed butter. The options are endless.
But for those of you who originally turned their noses up at the concept of a sweet potato chia pudding, I dare you to make this. And tell me what you think!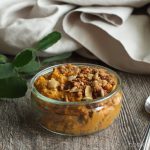 Sweet potato chia pudding
(Paleo, gluten-free, dairy-free, no added sugar)
Ingredients
1/2

cup

cooked and cooled sweet potato

1/2

cup

unsweetened almond milk

2

tbs

chia seeds
Instructions
Combine the sweet potato and almond milk together in a small bowl until smooth.

Add in the chia seeds and mix until well dispersed.

Chill for at least 2 hours, or overnight.

Top with fruit, nuts, seeds, nut butters, yogurt ...