Healthy no-bake peanut butter oreo cookies
These healthy peanut butter oreo cookies are a healthier version of the classic, filled with peanut butter. A healthy way to have your cookie, and eat it too!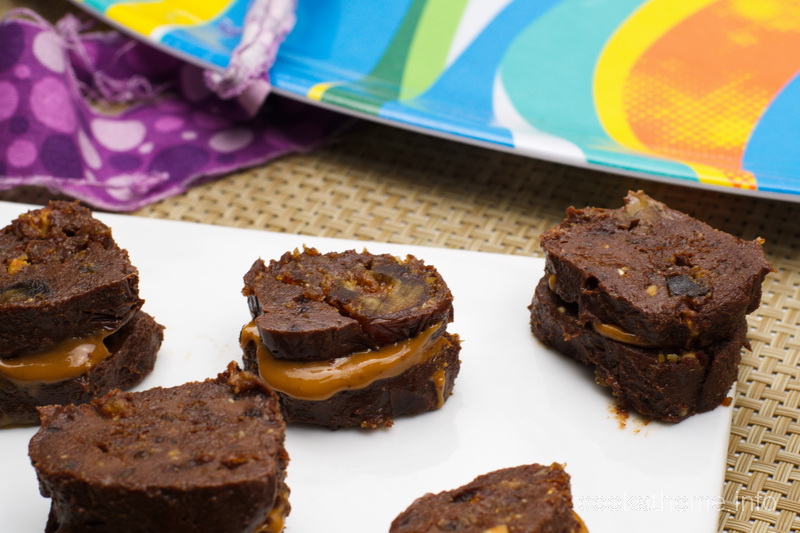 A sandwich cookie, otherwise know as an Oreo, with peanut butter, AND a healthy version of them? Impossible, you say? Well, here's a recipe for healthy, no-bake oreos that are filled with peanut butter. And obviously you can't have too much peanut butter, can you?
It's a small adaptation of my coconut peanut balls recipe, made into sandwich cookies, and spreading some yummy peanut butter in between. Basically all you need is some peanut butter, raisins … and some more peanut butter. And a good quality food processor to grind up all those raisins. As a side note – feel free to just eat the peanut butter/raisin mixture – it's just nut butter and dried fruit, so it's good for you, right??
These healthy peanut butter oreo cookies are quite gooey, and ugly, but yummy when you shove one in your mouth. And follow it up with a glass of almond milk. Because that's what you do with Oreo cookies, isn't it?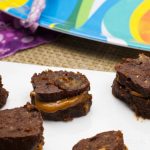 No-bake peanut butter Oreo cookies
(Gluten-free, dairy-free, no added sugar, vegan)
Ingredients
1/2

cup

crunchy peanut butter

1

cup

raisins

1/2

tsp

vanilla extract

2

tbs

cocoa powder

Additional creamy peanut butter for filling
Instructions
Process all ingredients together until smooth.

Shape into a log on clingwrap and place in freezer for about 1 hour.

Once frozen (not totally), remove the clingwrap and cut rounds of 1/2 cm (or less, depending on how good your knife skills are and how frozen the dough is).

Place the rounds on a tray lined with baking paper and chill in the fridge or freezer for 1 hour.

Spread peanut butter on one of the rounds and top with another until all rounds are used up.

Keep in the fridge or freezer - they are really yummy frozen!