Chocolate cherry pistachio cupcakes
Monday, September 28th, 2015 at 1:59 pm
The end of September is always a busy one for our family. Grant and Henry's birthdays are 8 days apart. This year, I asked each of them what sort of birthday cake they'd like … and this year they both came up with rather elaborate ideas (which will be the subject of a post next week after Henry's birthday!). Anyway, as I was making the first part of Henry's cake, I had some batter left over from the chocolate base part of it, and suggested to Abby that she use it to make some cupcakes … her favorite.
This was part of an awesome Mummy-Abby afternoon that included a Mexican lunch followed by frozen yogurt, then baking followed by chilling out watching a kids movie. I had a really good time and hope this was one of those moments that stick with Abby when she starts going through her rebellious teenage years.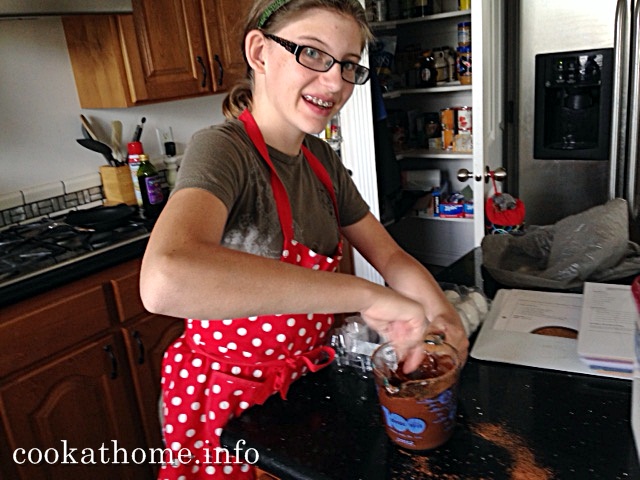 So the base cupcake was adapted from the chocolate olive oil cake recipe (see here). We didn't have olive oil, so we used canola oil instead. Then Abby wanted it to be a little 'spicier', as according to the Cupcake Wars show she'd seen, so we added a pile of cinnamon to it. We tried to make mini cupcakes, but didn't spray the pan too well and couldn't get them out of the tin without breaking the tops off. We used them as experiments, and then the ones we were able to extract without breaking the tops off, we gave to Grant to take for his men's Bible Study session.
And, because Abby is into all things decorating (and following the ideas from Cupcake Wars), she hollowed out a small gap and put a cherry in each (from a tin of cherry pie filling), then we made some pistachio butter cream frosting, followed by some crushed pistachios and green candy pearls. See for yourselves the result:
I think they look pretty impressive! But since we used actual butter, I haven't tried any with the frosting. I HAVE tried the cake and will update you with how Henry's birthday cake to end all cakes ends up next week. It's going to be epic!
But I am so proud of Abby and look forward to her next creation idea (which she has lots of!).
Until next time, enjoy cooking at home … with kids!
Sarah
Filed under: Cooking with kids
Like this post? Subscribe to my RSS feed and get loads more!