Vegan peanut butter & jelly cookies
Grain-free, sugar-free, egg-free, gluten-free, oil-free but still packed with flavour, these peanut butter & jelly cookies are sure to be enjoyed!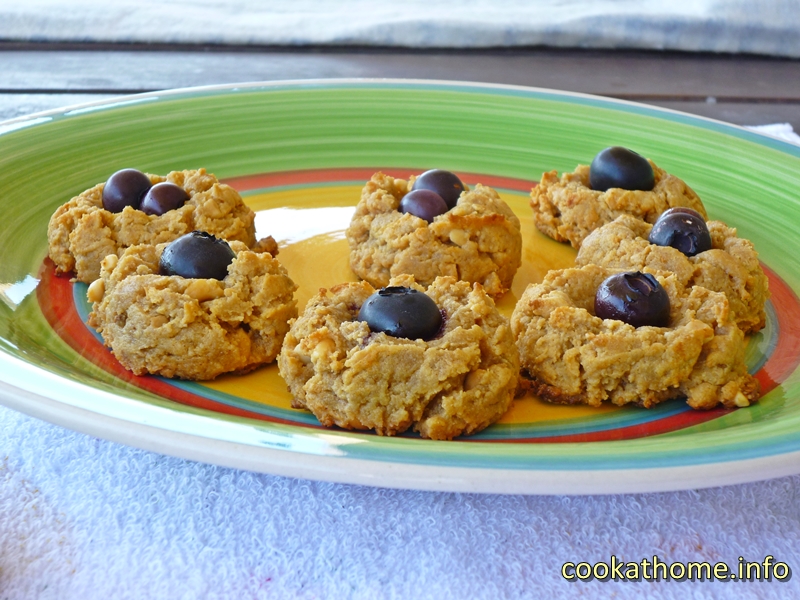 During my no-refined-sugar January, I came up with an adaptation of my flourless peanut butter cookie recipe (here). I basically wanted to experiment with the recipe, making it oil-free, egg-free, sugar-free and, obviously gluten-free. I decided to make these cookies for a Monday-night get-together on Sunday night and they were such a success, I got asked for the recipe by all in attendance! So ladies in my Monday-night Bible-study (and anyone else who is interested), here you go!
These can be made to include chocolate (for chocolate peanut butter cookies) by including 30g cocoa and an additional tbs (30g maple syrup). I used the chocolate variety as the base of a chocolate peanut butter slice and they worked really well!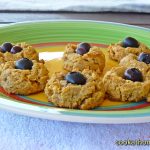 Vegan peanut butter & jelly cookies
2015-02-01 17:40:12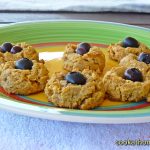 Nutrition Facts
Amount Per Serving
* Percent Daily Values are based on a 2,000 calorie diet. Your Daily Values may be higher or lower depending on your calorie needs.
Ingredients
300g peanut butter
100g maple syrup
1/2 cup unsweetened applesauce
1 tsp vanilla extract
130g ground flaxseed meal
60g almond meal
jelly/jam or fruit
Instructions
Preheat oven to 350F.
Mix all ingredients together very well.
Roll into 1 tbs balls. Use your thumb to make a hole in the ball. Drop 1 tsp jam or fruit (any flavour) into the hole.
Bake for 10 minutes. Leave on the tray for at least 10 mins prior to moving to a cooling rack to cool completely.
Cook at Home http://cookathome.info/