Tomato, cucumber and feta salad
A simple gluten-free salad recipe that is tasty and healthy and a great accompaniment for any meal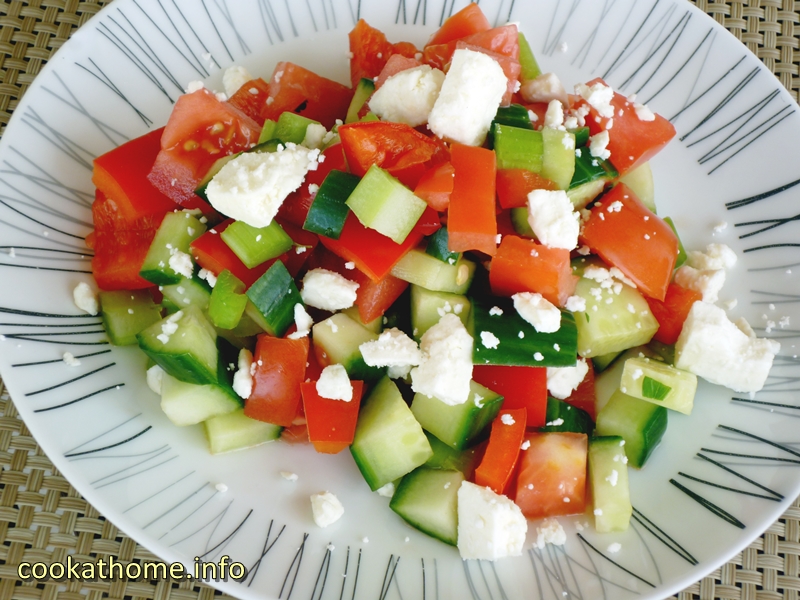 I love finding recipes for new salads – this one comes to you courtesy of my awesome sister-in-law (thanks Briana). Really simple, but quite tasty. I've tried it a few times, but have only really made it just for myself rather than for a group of people to share. I'm guessing it's pretty easy to up-size (I saw it being done with a large group of us a few weeks ago, but I didn't look at the proportions!). So have fun playing around with the mix of different veggies and seasonings – this is simply a guideline for you to start off with!
And if you can't have or don't want to have dairy, try substituting the feta cheese with mushrooms … this is just the base for awesomeness!
Tomato, cucumber and feta salad
Ingredients
20

g

tomato

cubed

20

g

cucumber

cubed

20

g

celery

diced

20

g

red capsicum

diced

30

g

feta cheese

diced

1

tsp

balsamic vinegar

1

tsp

olive oil

pinch

salt
Instructions
Mix all vegetables together then add the dressing ingredients. Adjust seasonings to taste.