S'mores mini cheesecakes
Monday, August 24th, 2015 at 1:21 am
Abby and I have been creating in the kitchen again. Well, this time mainly Abby dreaming up the recipe and wanting to try it. You may recall we tried to make a gluten-free dairy-free mini caramel cheesecake a while ago (see here) and while the cheesecake worked ok, the caramel topping was definitely not worth it. Abby has been enthralled with Cupcake Wars, and when she remembered the mini cheesecakes, made in cupcake pans, she wanted to try it again, but with a twist.
Enter the s'mores cheesecake. Same almond meal base as before. The cheesecake part we made into chocolate by adding cocoa (Grant and Henry both said it wasn't 'chocolate-y' enough) so either we need to add way more cocoa, or some dark chocolate to get the right taste. And the topping, we made out of melting some mini-marshmallows with some corn syrup and dolloping it on top. Very gooey. Very yummy, but not the marshmallow frosting that everyone else seems to know how to make.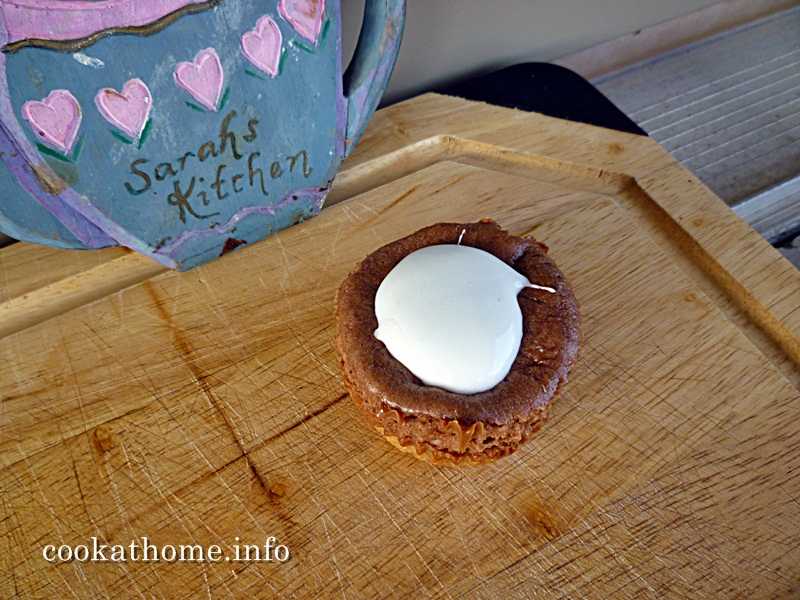 Ok, so Abby had another reason for the three layers, not just the s'mores lookalike. She calls them her 'Trinity S'mores' – God is the base, the foundation of everything. Jesus is the marshmallow frosting because it was poured into the cheesecake and Jesus poured his heart out for us. And the chocolate cheesecake was the Holy Spirit because, well it was the third part of the trinity. Three parts to one dessert – the trinity!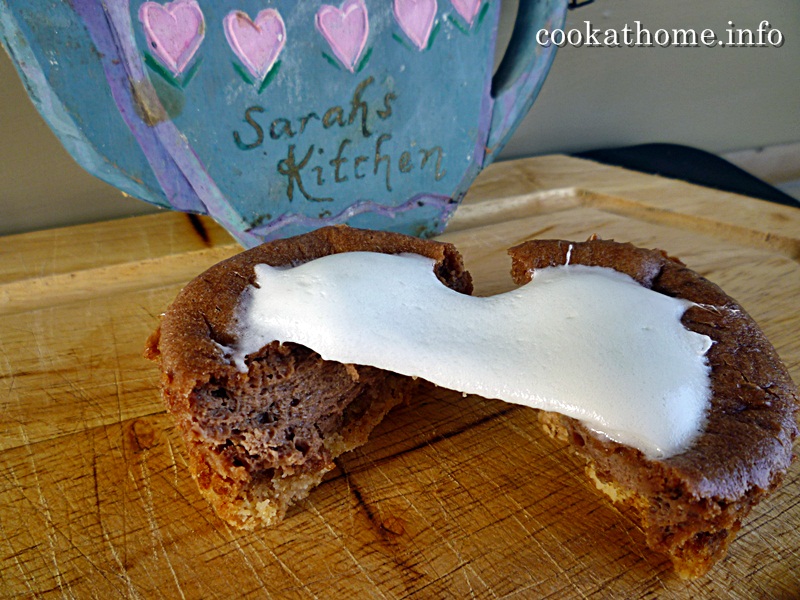 So the verdict was – yummy, but still needs some work before adding the recipe to this website.
Both Abby and I would love to read any comments you may have – any encouragement would be greatly appreciated!
Until next time, enjoy cooking at home … with kids!
Sarah
Filed under: Cooking with kids
Like this post? Subscribe to my RSS feed and get loads more!