Savory pumpkin muffins
Paleo-friendly savory pumpkin muffins that can be served with casseroles, soups, stews, or just eaten by themselves!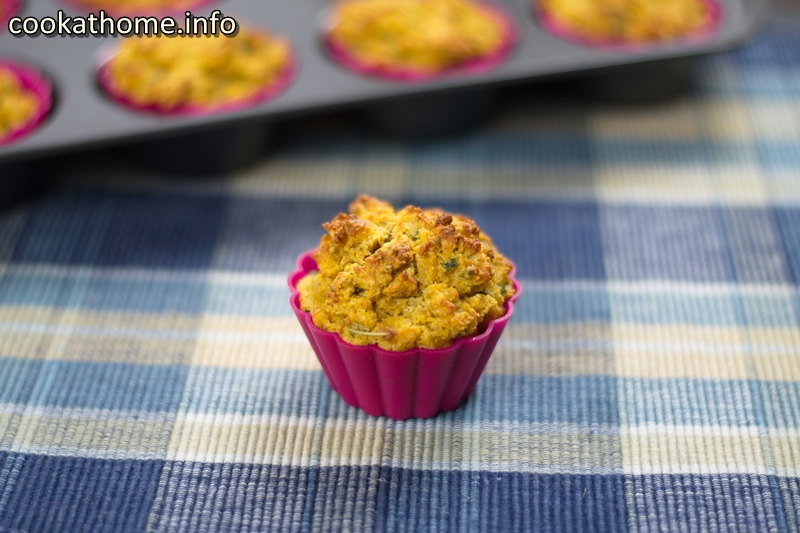 I'm getting right into the swing of cooking hearty meals for winter this year, even though it's still t-shirt worthy weather at the moment. I know the snow is coming, so I'm wanting to find a whole pile of recipes that I can bring out when needed. And I've been looking for a savory muffin, to have with all the soups, stews and casseroles that I'm planning on making this winter. This one caught my eye, from Paleo Running Momma (website here), where there are no grains, no sugars but full of taste.
I made these savory pumpkin muffins for the first time to go with my Irish stew, and loved them. Henry actually said he liked the muffins better than the stew. Abby, well, she saw that they were relatively dense and decided she didn't even want to try them. I like them either with a little dairy-free margarine, or when I'm wanting to avoid processed stuff (i.e. all the time now), I spread some mashed up avocado on them. Maybe I'm strange? Or maybe it's just an awesome combination that you should try yourself.
But getting back to the recipe for savory pumpkin muffins – the original one was for sweet potato puree. Now, I love my sweet potatoes, but I couldn't be bothered cooking them up and then pureeing them. Not when I had tins upon tins of pumpkin in the pantry for all my Thanksgiving recipe ideas. And I thought it would work relatively similar … but with a slightly different taste. So I tried it and I loved it (see the paragraph above). If you want to find the original recipe from Michele at Paleo Running Momma, click here. I don't mind whatever version you try – just try it!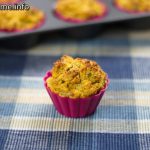 Savory pumpkin muffins
(Paleo, grain-free, gluten-free, dairy-free)
Ingredients
½

cup

pumpkin puree

either from a tin or made from scratch

4

eggs

¼

cup

coconut oil

melted and cooled

1

Tbsp

raw apple cider vinegar

1 1/4

cup

blanched almond flour

3

Tbsp

coconut flour

¼

cup

tapioca starch

1

tsp

baking soda

½

tsp

onion powder

¼

tsp

garlic salt

2

tsp

finely chopped fresh rosemary

or dried

2

tsp

finely chopped fresh thyme

or dried

1

tsp

finely chopped fresh sage

or dried

2

tsp

finely chopped fresh parsley

or dried
Instructions
Preheat oven to 350F and prepare a muffin tin with liners or non-stick spray.

Whisk together eggs, pumpkin, coconut oil and vinegar until fully combined.

In a separate bowl combine the almond flour, coconut flour, tapioca flour, baking soda and all the seasonings. Stir gently to mix.

Slowly add the dry ingredients into the mix without overmixing, until a thick batter forms.

Scoop into the prepared muffin tins and bake for 20 minutes.

Serve either warm or cold.