Quinoa peanut butter cookies
These quinoa peanut butter cookies are chewy, moist, gluten and dairy-free with no eggs – but so yum!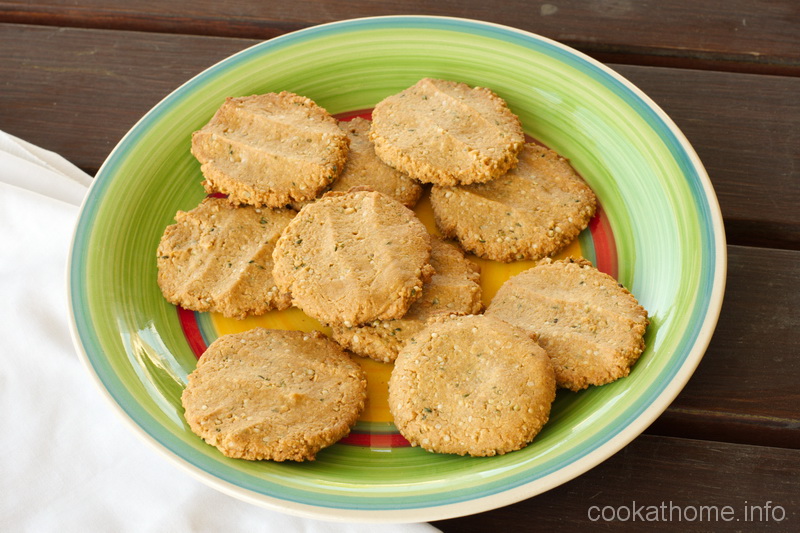 I love quinoa.  Especially since I've discovered I'm gluten intolerant.  Just check out my quinoa roast veggie salad for an inspiration!
But most of the recipes I've tried (this one included) haven't really held together that well.  Muffins have fallen apart, cookies are hard to eat because they're crumbling all over the place.  So I've usually stuck to using quinoa in my healthy bars (recipe here), which fortunately I love!  But I wanted to try these quinoa peanut butter cookies again – I've tried it a number of times and while the taste is always there, the texture has been lacking, and it has been really difficult to eat the resulting cookies.  So I thought I'd add some more flour, to make the dough stick together a bit more.  And voila!  Even Abby loved them!
This recipe works well with both rice and almond flour, so it caters to those who are vegan and rice intolerant (I'm thinking of you Tracy!) !
Quinoa peanut butter cookies
(Gluten-free, dairy-free, vegan)
Ingredients
1/4

cup

uncooked quinoa

1/2

cup

water

1/3

cup

brown sugar

1

cup

peanut butter

1/2

cup

honey

1 1/2

cups

rice flour

1

tsp

baking soda
Instructions
Preheat oven to 180C / 350F.

Rinse the quinoa seeds with water until water runs clear prior to cooking. In a medium pan add the quinoa and water and bring to a boil. Allow to simmer until all the water has been absorbed by the quinoa and then remove from the heat and allow to cool.

In a large mixing bowl, combine the brown sugar, peanut butter and honey and mix until creamy.

Add the rest of the ingredients, including the quinoa and mix well.

Line two baking sheets with parchment paper. Place spoonfuls of batter onto the sheets and bake for 10-12 minutes.