Pseudo-Bircher muesli
A pseudo-Bircher muesli, gluten-free and dairy-free with oats, fruit and yogurt that is hearty and satisfying for the whole morning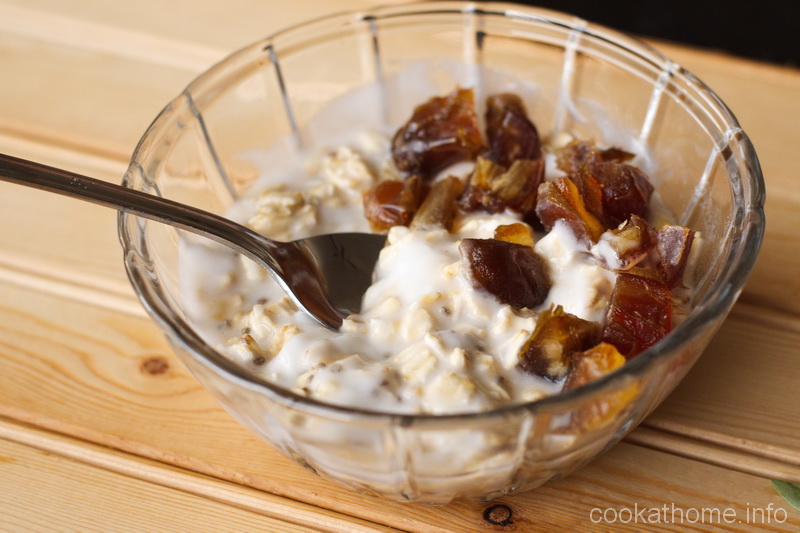 Sometimes I want a change from the normal. For me normal breakfast is granola (just check out all the granola recipes I have, like this one, and this one, and this one, and don't forget this one!)
When I can get gluten-free oats, my favorite breakfast is this – I invented it one summer when I realized that porridge (or oatmeal) didn't really work for me when it was warm in the mornings. It's as simple as putting oats and water together in a bowl (or jar) in the fridge overnight, then adding yogurt and dried fruit in the morning, mixing it all together and eating it. Simple! And it fills me up until lunch time … bonus!
It's similar to what most social media feeds call 'overnight oats' – whatever you call it, you just have to give it a go!
Pseudo-Bircher muesli
(Gluten-free, dairy-free, no added sugar, vegan)
Ingredients
1/3

cup

rolled oats

2

tbs

dairy-free yogurt

1

tbs

ground flaxmeal

3

prunes

or other dried fruit, chopped
Instructions
Place oats and 1/3 cup water in a bowl with the flaxmeal on top and place in refrigerator over night.

In the morning, add prunes/dried fruit and yogurt to the oats and mix as desired.