Paleo bread
Whoever knew that Paleo bread could be so easy to make? And so versatile for sandwiches, soups, toast …?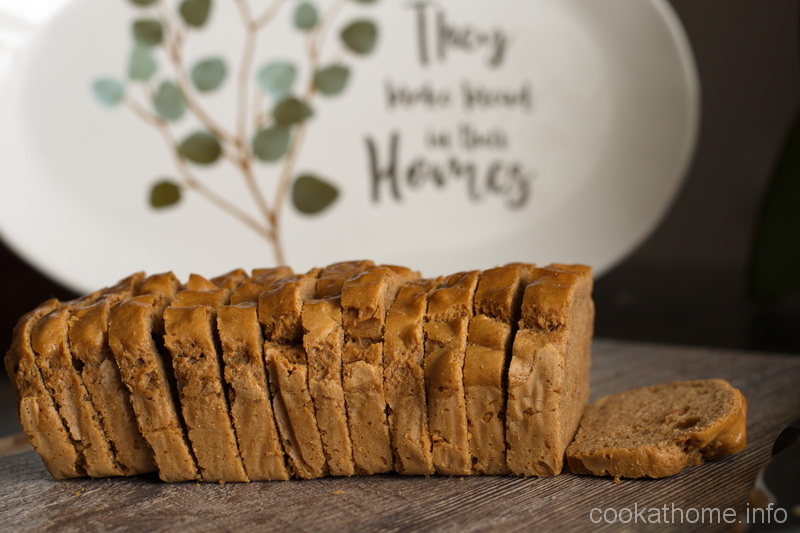 You've probably realized by now that most of my recent recipes have been focused more on the Paleo way of eating – no grains, no refined sugar, that sort of thing. One thing that I found that I sometimes got a craving for, was bread. Now, I know I could go out and buy some Paleo bread but (a) even just gluten-free bread is quite expensive and (b) I often lose interest in having bread after about the first serving. Who else is with me?
One of the Instagram bloggers that I follow is Bethany at lilsipper.com. If you want to be inspired at how eating the right food for your body can help to heal a multitude of issues, read her 'about me' section. She has gone through so much, but her sense of humor and coming up with really cool recipes really inspires me. I was scrolling through my Instagram feed one day and saw her post about green bread. 4 ingredients, but the bread turns green. Apparently it's due to the interaction of sunflower seed butter with the baking soda – Bethany has the real explanation on her blog, so go read all about it!
Now you know how much I love sunflower butter – so much so that I recently ran a giveaway for some sunbutter (it's closed now, by the way!). But I didn't think I could quite come at eating green bread. My family already questions a lot of what I eat – can you imagine what they would say if I started doing that?! So, looking at the whole 4 ingredients, I thought why don't I just substitute the thing that makes it green with another nut butter, that shouldn't turn it green? And so I did! I've made this with tahini, for a nutty taste, but I love it the best with just plain old almond butter.
And the plate behind the bread in the photo? Well that was given to me by one of my very dear friends for my birthday. If you can't quite make out the words, it says 'they broke bread in their homes' which is quite apt for me, considering I love having people around and cooking for them. Thanks Kerrie!
My next try is to make cinnamon raisin Paleo bread out of this recipe – I'll let you know how that goes … could be a new recipe for you! (Updated – it worked really well – check it out here!)
Even Grant was surprised at how much it looks like bread. Now, it's not light and fluffy, and it's definitely got that 'flourless' texture. But it works for sandwiches, toast, dunking in soups and every other area that you'd want to use bread in. Give this Paleo bread a go – I love it and hope you do too!
Paleo bread
(Paleo, gluten-free, dairy-free, no added sugar)
Ingredients
1

cup

almond butter

3

eggs

1

tbs

apple cider vinegar

1

tsp

baking soda
Instructions
Preheat oven to 350F and line an 8 x 5" loaf tin with parchment paper.

Combine all ingredients well in a medium bowl. If your almond butter is a little stiff, put in the microwave prior to attempting to mix.

Pour into the loaf tin and bake for 25-30 mins.

Allow to cool prior to slicing.