Oatmeal raisin bars
A yummy and simple gluten and dairy-free granola bar, using simple ingredients such as oats, raisins and nuts – a delicious and healthy snack!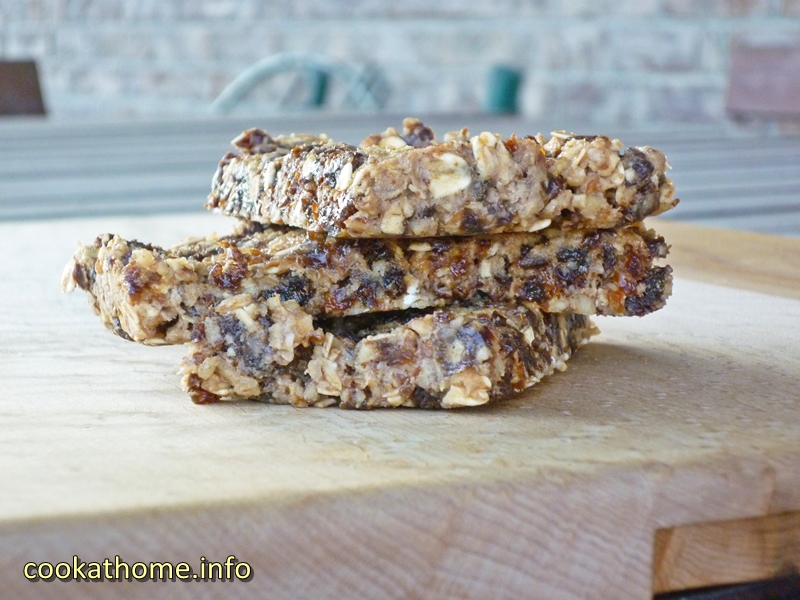 In my quest for healthy bars that I can snack on, I found these – they taste very similar to an oatmeal raisin cookie and have a totally different texture to the rest of the bars I currently have on this website. I was also inspired by my friend Janelle to find a recipe without peanut butter, so she could make it for her family (who for some reason aren't as totally enamored with peanut butter as I seem to be!). These are a little flimsy, but really yummy, straight from the freezer.
The original recipe came from Chocolate Covered Katie (website link here) – I love her recipes because they're simple, using easy to access ingredients. I mean, how easy is this to make? Get some oats (gluten-free if needed), raisins, your choice of nuts and wazz (that's the technical term right there) in your food processor (love my @NinjaKitchen!). Spread into a pan and freeze for a bit before cutting up. And they're yummy. And they're healthy. Wins all around!
Janelle, these are for you!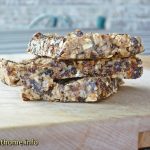 Oatmeal raisin bar
Ingredients
1/2

cup

raisins

80g

6

tbs

quick oats

30g

1/2

cup

walnuts

40g

1/4

tsp

pure vanilla extract
Instructions
Pulverize the oats in a food processor, then add all other ingredients and blend very well.

Place in a container lined with parchment paper and then chill/freeze for at least an hour.

Cut into 3 portions and keep in either the refrigerator or the freezer.