Nigella's chocolate chip bread pudding
A great way to use up stale (gluten-free) bread, with chocolate chips and a sweet custard filling, this dessert will warm you all the way through!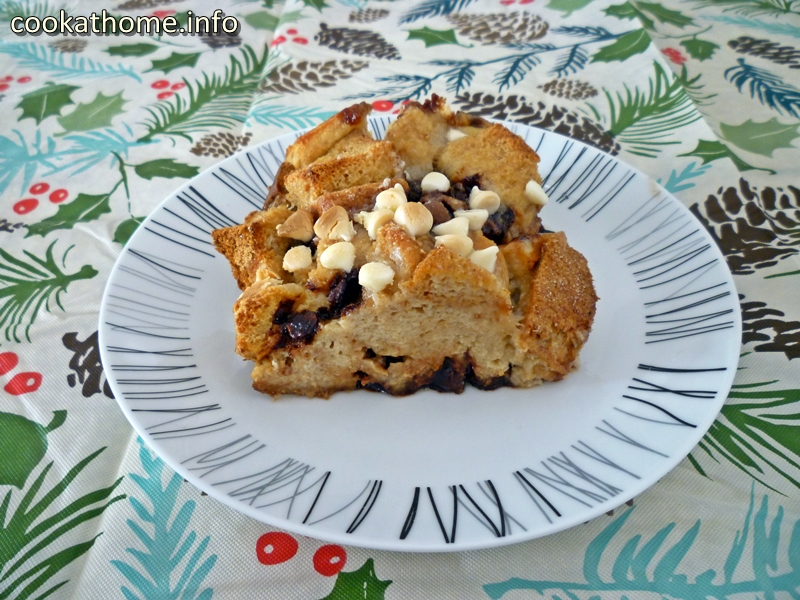 Another winning recipe from Nigella Lawson. A combination of bread (great for stale bread) and chocolate with a creamy, chocolate-y custard through it. Really yummy straight from the oven. Really yummy straight from the fridge …!
And you can use gluten-free bread, dairy-free chocolate chips, white chocolate chips, coconut cream, etc. The sky's the limit. But just try it. Please!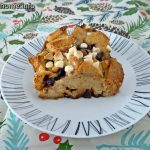 Nigella's chocolate chip bread pudding
2014-06-07 04:03:18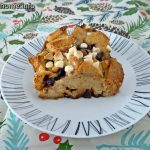 Serves 8
Nutrition Facts
Amount Per Serving
* Percent Daily Values are based on a 2,000 calorie diet. Your Daily Values may be higher or lower depending on your calorie needs.
Ingredients
250g stale bread, cut into 3cm cubes
100g chocolate chips
3 eggs
40g soft light brown sugar
125mL full-fat cream
500mL milk
4 tsp granulated sugar
Instructions
Preheat the oven to 170C. Grease an ovenproof dish lightly with butter.
Tip in the stale bread crumbs. Toss in the chocolate chips to spread evenly among the bread cubes.
Whisk together the eggs, brown sugar, cream and milk. Pour this mixture over the bread and press the cubes down to coat them in the liquid.
Leave all this to soak for 20 mins, then sprinkle with the granulated sugar and put straight into the oven for 50-60 mins. The pudding is ready when the custard has set and has a light wobble.
Let the dish stand for a while before serving - if you can!
Notes
To make this gluten free - use gluten-free bread.
To make this dairy-free - use coconut cream, dairy-free chocolate chips and full-fat coconut milk as substitutes.
Cook at Home http://cookathome.info/