Leftover chocolate muffins
Sunday, May 24th, 2015 at 9:55 pm
In a similar manner to when we used up the cinnamon rolls that I didn't really like the taste of. this week we used up some bought chocolate chip muffins. I really should learn from previous experiences, but maybe I need to stop experimenting in the kitchen for a while. Maybe I should just follow the recipes without adapting for a while. Nah!
This week's recipe was based on our famous cookies and cream cheesecake slice (recipe here), but here are all the changes we made:
instead of a full recipe, we only made a half recipe (so we didn't have leftovers)
instead of Oreo cookies, we used the leftover chocolate chip muffins
instead of cream, we used chilled coconut milk/cream
instead of white chocolate, we used dark chocolate
Unfortunately, since we were only making a half cheesecake, I put in a whole amount of gelatin, so it was very gelatinous … that was my mistake, not Abby's calculations! But this is how it turned out: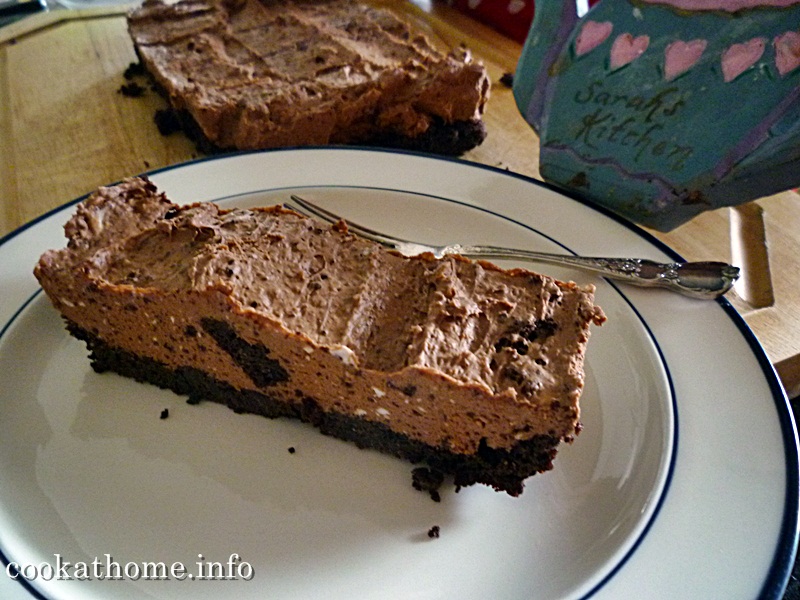 It looks ok. It tasted … ok. Not great, not terrible enough to throw in the bin, but ok. I think if we had put in a chocolate fudge swirl or something like that, it may have tasted a little more interesting.
Oh yeah, and for those of you curious as to how my current dairy-free diet took the milk contained in this recipe into account? Well, I tried having some Lactaid – but since I had the cheesecake I've been rather toxic at both ends of my body (sorry if that's too much information!), so I'm not sure whether the medicine worked or not.
I asked Abby what she wanted to make next week – she said chocolate peanut butter pie … the way I used to make it … without trying to be healthy or experimenting with other ingredients. I think I'll take her advice … just this once!
Let me know what you think!
Until next time, enjoy cooking at home … with kids!
Sarah
Filed under: Cooking with kids
Like this post? Subscribe to my RSS feed and get loads more!