Greek lamb burgers
These Greek lamb burgers are Whole30 compliant and provide a delicious Mediterranean taste in a family friendly meal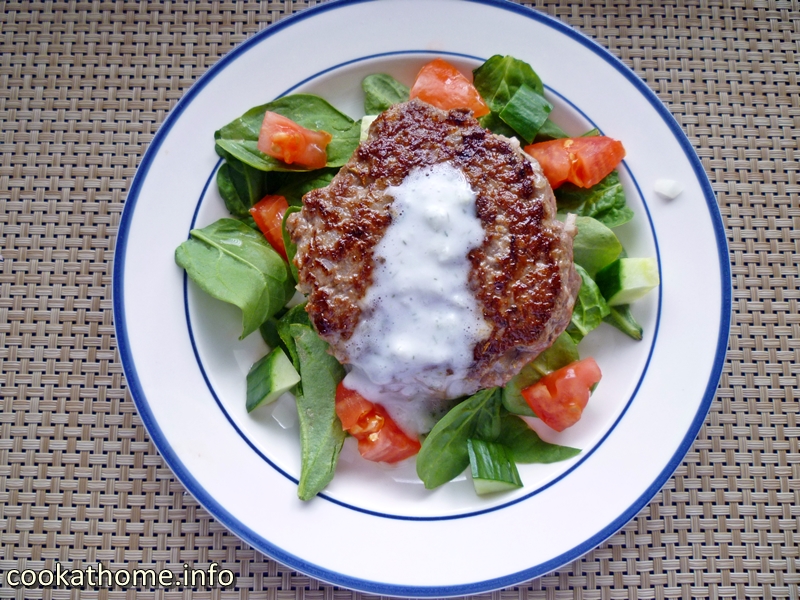 Our family loves burgers. When Henry wants to choose a meal, it is invariably either burgers, (usually made with turkey but also with ground beef, chicken, etc), or tacos (again, usually with turkey but also with ground beef, chicken, etc). I've put a few different ideas for tacos here on the website, such as a turkey taco salad, nacho taco dippos, even taco soup can be made into a kind of taco-like meal, just depends on the thickness of the sauce.
But this recipe isn't about tacos and Mexican food. Travel halfway around the globe from South America and land in the Mediterranean region. Specifically Greece. Our family has always loved this type of food, but we don't get it very often. It's just not the same getting a gyros in the US compared to what Grant and I remember growing up in Australia. And kebabs aren't quite there either. But the flavors are always tempting us … This recipe came about after finding some ground lamb on special at the grocery store (lamb is expensive here in the US!) so I picked up a few packs of it. And the first time I made these burgers, the whole family was salivating … the flavors were so amazing together. And every other time since. I tell you, this is a winner family meal!
Pair these Greek lamb burgers with some dairy-free tzatziki, spinach, cucumber and tomato and it will feel like you're half a world away. Except if you live in Greece, in which case you'll just feel like you're home!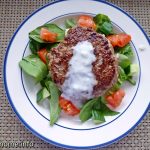 Greek lamb burgers
(Paleo, Whole30, gluten-free, dairy-free)
Ingredients
1

lb

ground lamb

1

egg

1/2

onion

finely chopped

1

tsp

garlic salt

1

tsp

rosemary

1

tsp

oregano
Instructions
Combine all ingredients together in a medium-sized mixing bowl until all ingredients are well distributed.

Once the meat mixture has come together as a mass, rather than individual ingredients, divide into four equal pieces.

Roll into balls and place on a plate. Chill in the refrigerator for at least 15-20 minutes.

Heat a griddle/frying pan and spray cooking oil of choice to coat the surface.

Prior to cooking, flatten each ball into a patty-form.

Place each patty on the cooking surface and allow the bottom half to cook (approx 5 mins).

Flip the patty and squash down until desired thickness. Allow the bottom half to cook again (approx 5 mins), or until the internal temperature of the burger is 160F.

Serve immediately.
Recipe Notes
- these burgers reheat very well - store in a sealed container for up to 3 days.
- top with Greek salad, such as tomato, cucumber, spinach, tzatziki, etc