Gluten free cornbread
A light and fluffy, slightly sweet, cornbread recipe that is gluten and dairy free. Works well as muffins and in skillet.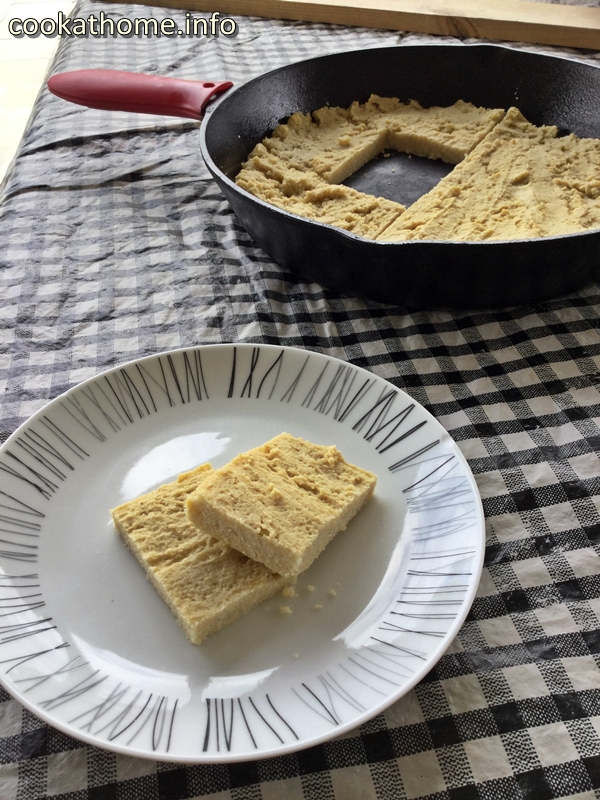 We visited some American friends early on in our stay in Santiago and were served chilli con carne with cornbread … and it was amazing (thanks Lois!). I never really understand the American fascination with cornbread – it just wasn't something that we had that often when I was growing up at home. But, I liked it. And I wanted more.
Since that time in Santiago, since I discovered I was intolerant to gluten, and I searched high and low for a gluten-free cornbread recipe – and found this one. I've made it as muffins (it makes 12 muffins), and also in the more traditional baking pan manner. Either way, I haven't had any problems with this recipe – it always turns out light and fluffy. Feel free to add other bits and pieces in it as well – like shredded cheese (dairy free if needed), spices such as oregano, cilantro, parsley, or even corn kernels for something exciting. Or you could make these, and any leftover, change into stuffing for Thanksgiving or Christmas turkeys.
Cornbread
(gluten-free, dairy-free)
Ingredients
1

cup

white rice flour

3/4

cup

cornmeal

2

tbs

sugar

2 1/2

tsp

baking powder

2

beaten eggs

1

cup

milk

1/4

cup

melted butter

dairy-free if needed
Instructions
Preheat the oven to 190C/375F.

Mix the dry ingredients (flour, cornmeal, sugar, baking powder, and salt) together in a medium bowl and set aside.

In a small bowl, combine the eggs, milk, and butter. Add this mixture all at once to the flour mixture and stir until just moistened.

Pour batter into prepared baking pan or muffin tins. Bake for 15-20 minutes or until a wooden toothpick comes out clean.
Recipe Notes
To make this dairy-free, simply use almond milk and margarine instead of the milk and butter.
To make this corn-free, substitute the baking powder with 2 tsp baking soda and 1/2 tsp cream of tartar.