Flourless peanut butter cookies
Really easy gluten-free and flourless peanut butter cookies, really simple ingredients, really yummy dough (and finished product!)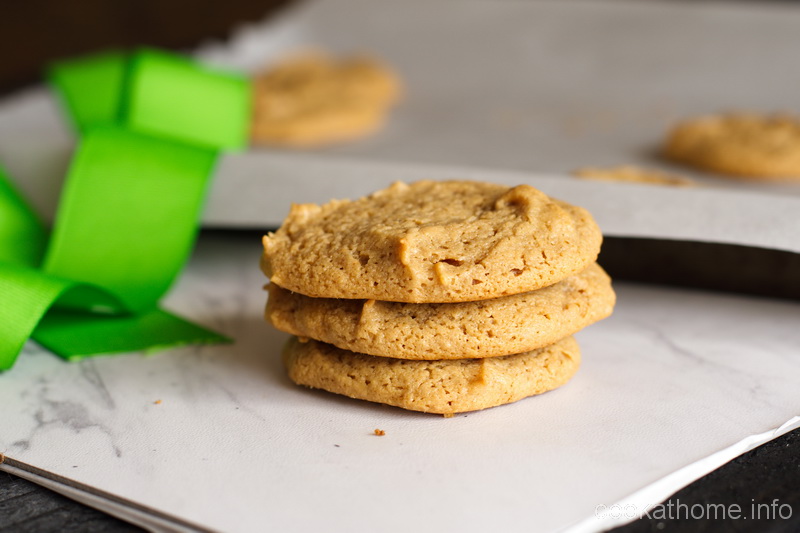 These flourless peanut butter cookies are another recipe I use for making bases for cheesecakes, slices etc. Or when I just want a peanut butter cookie. Or just the dough. Really, REALLY simple, just have to remember 1-1-1-1 … only problem is if I only need half of the mixture for the base, it's a little difficult to just use half an egg. At times like these I just make the whole batch, and usually eat what isn't required. Yum!
One variation that I've just recently tried is substituting the 1 cup of white sugar for 1/2 cup (90g) of brown sugar. I also didn't add the vanilla, but added 1 tsp of baking soda instead (from a combination of other recipes I'd looked at on the internet). These cookies were SO soft … I think they'll become my new standard peanut butter cookie recipe for when I want to eat the cookies. For the base, I think I'll stick with the white sugar version below!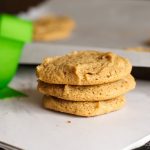 Flourless peanut butter cookies
(Gluten-free, dairy-free)
Ingredients
1

cup

peanut butter

1

cup

granulated sugar

1

large egg

1

teaspoon

vanilla extract
Instructions
Preheat the oven to 180C/350F.

In a medium bowl, mix the peanut butter, sugar, egg and vanilla until well combined.

Spoon 1 tablespoon of mixture about 1 inch apart onto ungreased baking sheets. You can roll these into little balls if you wish.

Bake until golden around edges, about 10 minutes. Transfer to racks to cool.
Recipe Notes
Adapted from Food Network