Chocolate peanut butter cookies
A yummy cookie with chocolate and peanut butter combined to perfection, without any flour at all!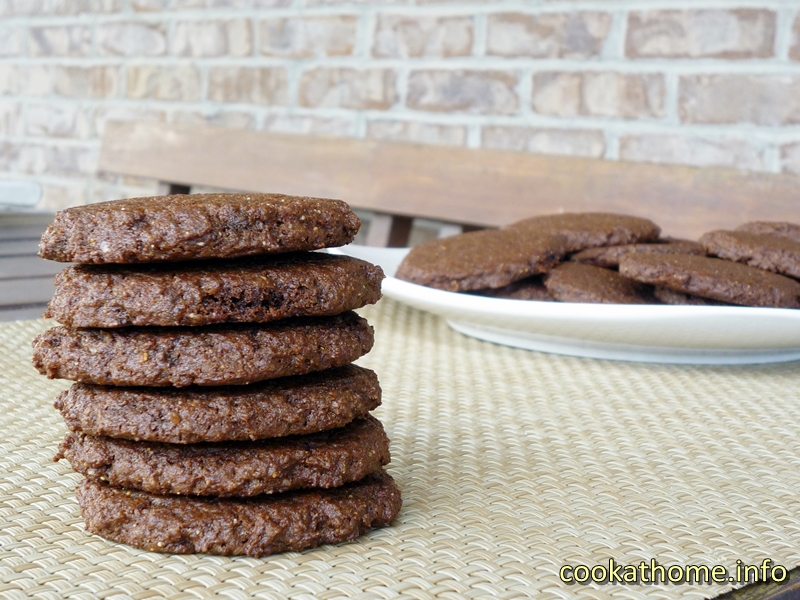 When I feel like just making chocolate cookies, this is my go-to recipe. Comes together in about 5 minutes, after making sure you've got all the ingredients, of course! But the ingredients are really simple – peanut butter, eggs, sugar, vanilla and cocoa powder. I've made this many times for cookies, as well as crusts for pies, cheesecakes etc. And if you want to add in other chocolate chips, coconut, other nuts etc – be my guest and enjoy the finished product!
Chocolate peanut butter cookies
2013-11-02 17:17:06
Nutrition Facts
Amount Per Serving
* Percent Daily Values are based on a 2,000 calorie diet. Your Daily Values may be higher or lower depending on your calorie needs.
Ingredients
1 1/3 cup peanut butter (creamy or crunchy)
1/2 cup brown or raw sugar
2 large eggs
1 tablespoon vanilla extract
1/2 cup unsweetened natural cocoa powder
1 teaspoon baking soda
Instructions
Preheat oven to 350F and line two baking trays with parchment paper.
Mix all ingredients in a medium-sized mixing bowl well.
Form dough mounds or roll dough into balls. Lightly press down on the top of the mounds with a fork as these cookies do not spread when cooking.
Space dough 2 inches apart (8 to 10 per tray) and bake for 8 to 10 minutes, until edges are set and tops are barely set, even if slightly underbaked in the center. Cookies firm up as they cool, and baking too long will result in cookies that set up too crisp and hard.
Allow cookies to cool on the baking sheet for 5 to 10 minutes before removing and transferring to a rack to finish cooling.
Cook at Home http://cookathome.info/