Chocolate peanut butter cake
A gluten-free, dairy-free chocolate peanut butter cake, using peanut butter instead of the traditional butter or margarine as the fat content – a taste for the ages!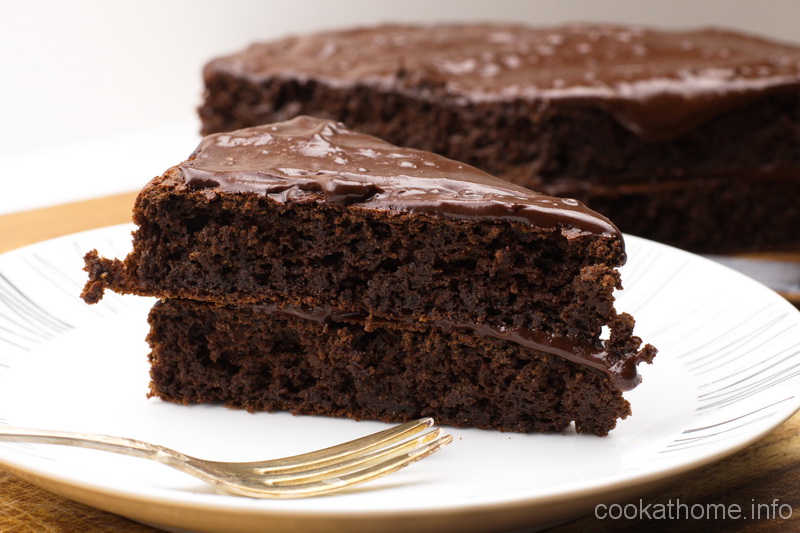 So as you should all be aware by now, I have discovered that dairy and my stomach do not go that well together. But peanut butter and my stomach go very well together. Especially when paired with chocolate. So I thought I'd take it upon myself to see whether I could substitute peanut butter in some of my favorite recipes that call for butter. Start experiment … NOW!
I took my favorite chocolate cake recipe, handed down from Grant's mother, and always a crowd-pleaser and did the substitution. But it turned out pretty dry. Still yummy, just dry. Not like the moist texture that we're used to. So I tried again. And this time made it into a big stack of cakes, with chocolate frosting in between layers and on top. And I used raw sugar, instead of granulated sugar, so it's kind of healthy, isn't it?
Anyway, if you're into chocolate cake and peanut butter, give this chocolate peanut butter cake recipe a try and let me know what you think!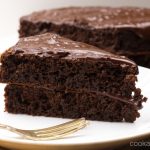 Chocolate peanut butter cake
(Gluten-free, dairy-free, no refined sugar)
Ingredients
1 1/2

cups

raw sugar

1/2

cup

crunchy peanut butter

2

cups

gluten-free all-purpose flour

4

tsp

baking powder

1/2

cup

cocoa powder

5

eggs

separated

1

tsp

vanilla

2

cups

almond milk
Instructions
Preheat oven to 350F and prepare 2 8" cake pans.

Sift the flour, baking powder and cocoa together and set aside.

Mix the peanut butter and sugar together and add in vanilla.

Separate the eggs and add the yolks to the peanut butter mixture. Mix well.

Slowly alternate adding the flour mixture and milk into the peanut butter mixture and mix well. It will be very liquid.

Beat egg whites until stiff and gently fold into mixture.

Pour into prepared pans and bake for 35-40 minutes.

Once baked, turn out onto wire racks.

Frost each layer with any flavor/type of frosting desired.
Recipe Notes
To make this corn-free:
Substitute the 4 tsp baking powder for 3 tsp baking soda and 1 tsp cream of tartar.