Chocolate mousse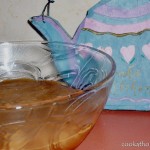 We had a dilemma once we moved to Australia. We were all wanting to try our Worms in the Mud recipe (here) since every time that we tried this in Chile, the chocolate mousse/pudding part didn't seem to work with the milk that was available, even with the Australian chocolate pudding mix. And we also found that the chocolate pudding mix contained gluten … so we searched the internet and came up with a number of alternative chocolate mousse/pudding recipes. We adapted the ones we found to this one, and it worked really well. Real chocolate, lots of creamy goodness, really not that good for you, but really yummy! Oh, and the Worms in the Mud was the 'best we've ever had' (direct quote from the family!).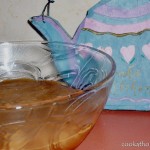 Chocolate mousse
Ingredients
200

g

cooking chocolate

50

mL

thickened cream

3

eggs

separated

1

tbs

caster sugar

100

mL

cream

additional for whipping
Instructions
Melt the chocolate and 50mL cream together and mix until smooth.

Add the egg yolks to the chocolate mixture and mix gently.

Beat the egg whites until soft peaks form. Add caster sugar and beat for an additional 1 min.

Fold the egg whites into the chocolate mixture.

Whip the 100mL cream until thick and fold into chocolate mixture.

Chill for at least an hour.