Chocolate fudge cake
A rich, fudge-y cake that only makes enough for 2 servings. Grain-free, dairy-free, egg-free and refined-sugar-free – you wouldn't believe it!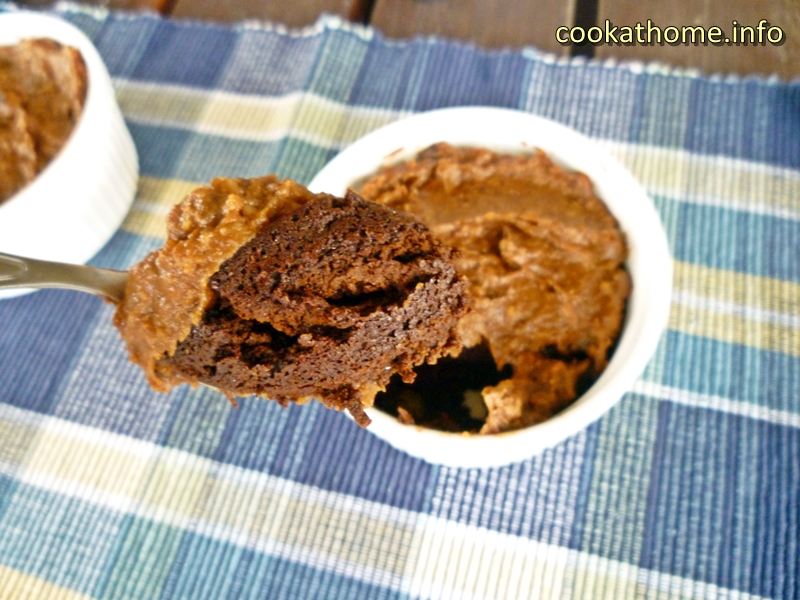 This cake is so fudge-y (is that a word?) that you wouldn't believe it contains no grains, refined-sugar or dairy. Simple ingredients, but SO yummy. Just make sure you mix it really well – either have it straight from the oven (or microwave), or let it cool down, add some frosting (like here) and share with your loved one. Even though I was skeptical when I first made this, it won me over with the rich texture and taste.
Chocolate fudge cake
2015-02-07 19:18:19
Serves 2
Nutrition Facts
Amount Per Serving
* Percent Daily Values are based on a 2,000 calorie diet. Your Daily Values may be higher or lower depending on your calorie needs.
Ingredients
1/2 cup cocoa powder
1 tbs ground flaxseed meal
3 tbs warm water
1 medium banana, mashed
1/4 tsp baking powder
1/3 cup almond milk
1/3 cup maple syrup
Instructions
Mix flaxseed meal with water and set aside.
Mix the rest of the ingredients either in a food processor or by hand and then add flax egg.
Spoon into greased dish and either bake in a microwave oven for 3-4 minutes or in a conventional oven at 350F for 25-30 mins.
Cook at Home http://cookathome.info/