Chocolate banana peanut butter ice cream
This chocolate banana peanut butter ice cream takes chocolate and peanut butter ice cream to another level with the additional banana in it!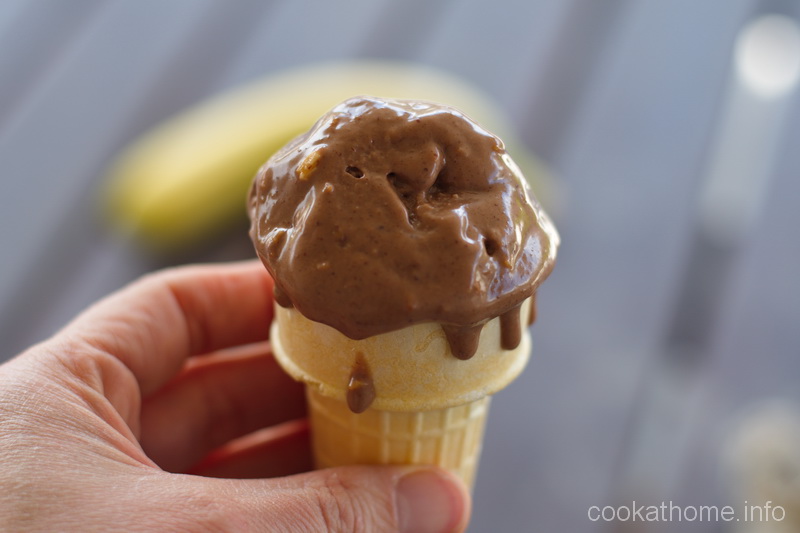 Ok, you all know that I love peanut butter.  And chocolate.  And ice cream.  If you didn't, where have you been hiding for the past x amount of years of my life!  As I'm getting more into this social media thing, I've found some opportunities to get some samples from different companies and help promote their brand.  I received a sample pack from Crazy Richards Peanut butter (website here @crazyrichardspb and #crazyrichardspb) and agreed to try them out, in return for tagging them when I used their products (see that disclosure there?!).  Here's the first recipe that I've made with their peanut butter … which by the way is awesome.  I love their slogan 'Peanut Butter without the clutter' … that's the way I like my peanut butter.
There are so many recipes floating around the internet, using bananas as 'nice cream', but I've found it works better if you add some milk (almond milk) to be precise to the recipe.  Especially when you add cocoa powder to it.  This current recipe is loosely based off my 'monkey poo' … ahem Banana Peanut Butter Ice cream … recipe (see here) and adapted to give it the right texture, even if it's been in the freezer for a while.  And it goes down really well if you top it off with some simple chocolate fudge sauce (1 part cocoa powder, 3 parts maple syrup or honey) and nuts.  Or just eat it out of the container.  I won't judge you!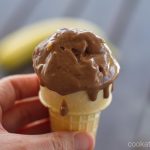 Chocolate banana peanut butter ice cream
(Gluten-free, dairy-free, vegan, no refined sugar)
Ingredients
3

very ripe bananas

1

cup

natural peanut butter

1/4

cup

unsweetened coconut flakes

1

cup

almond milk

1/4

cup

unsweetened cocoa powder

2

tbs

honey

1

tsp

vanilla
Instructions
Combine all ingredients in a blender or food processor and blend until very well combined.

Either use an ice cream maker and churn for 10-15 minutes before placing into the freezer. Leave for as long as required to achieve the desired texture.