Brownies and the FISH lunch
Sunday, April 26th, 2015 at 10:35 pm
One of the great things about our church in Australia was the concept of having a FISH Lunch, not having fish and chips for lunch, but Fellowship in Someone's Home. We brought this with us to our current church and this weekend was the first FISH lunch. Naturally we volunteered to be hosts and ended up having a total of 16 people for lunch. On the menu for the main meal was:
This was the first time I also had to make these dairy-free, so I've updated the recipe pages for those of you with dairy problems as well. All of these turned out really well so please try them!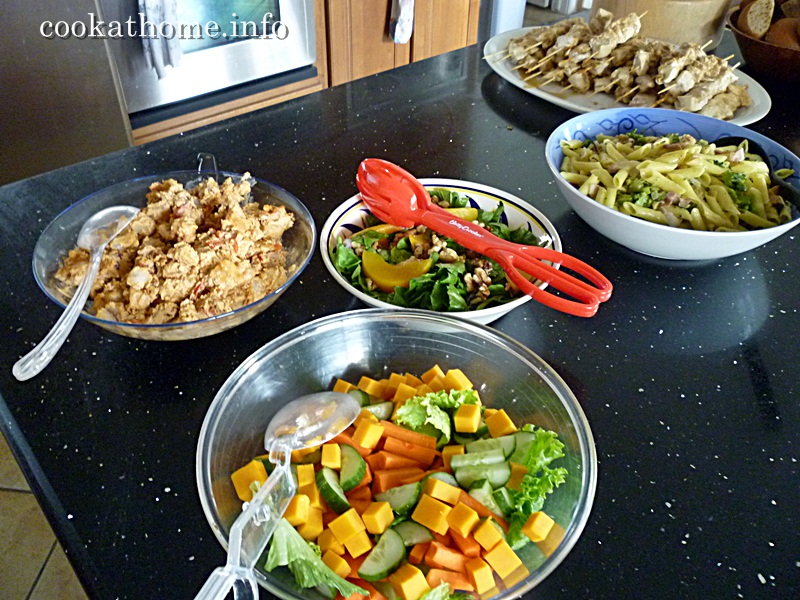 In amongst all of this, our weekly Mummy-Abby time consisted of making one of the desserts for the lunch. It was supposed to be the chocolate chip cookie dough brownies (recipe here), but we baked the brownie portion in a too-small pan so they rose quite considerably. I suggested we then make normal brownies with a chocolate frosting, and this is what they turned out like.
I deliberately didn't make these gluten or dairy-free, just so I wasn't tempted to eat them, along with everything else that was available. Everyone who tried them said they were great, so well done Abby!
Oh, and for those of you playing along at home, yes I did make the Anzac cheesecake, yes I did make it gluten and dairy free (with the proper golden syrup) and yes it was AWESOME! Recipe will be coming in the next few days on this website to keep your eyes out for that.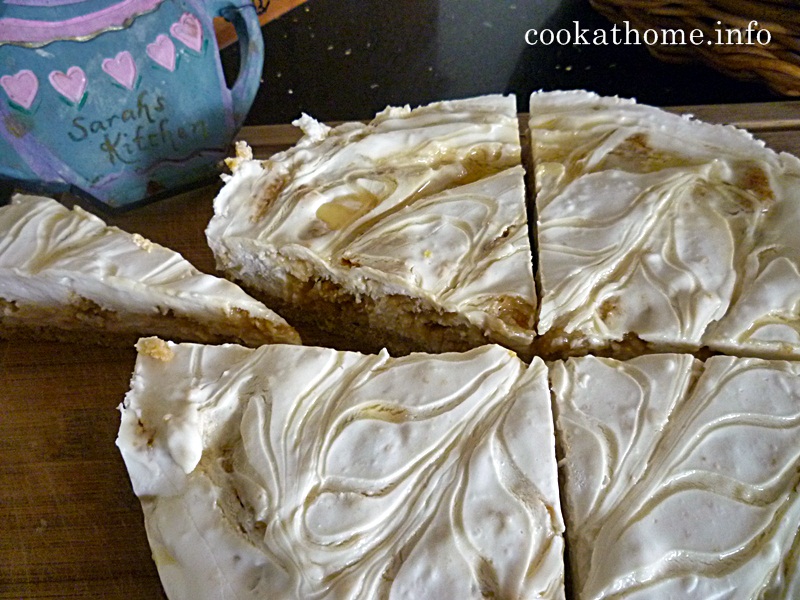 Not quite sure what is in the future for Mummy-Abby time next week, you will just have to check back here and find out!
Until next time, enjoy cooking at home … with kids!
Sarah
Filed under: Cooking with kids
Like this post? Subscribe to my RSS feed and get loads more!