Basic cream pie filling
This is a basic cream pie filling recipe – other flavours can be added as desired, particularly chocolate and peanut butter (my favourite!)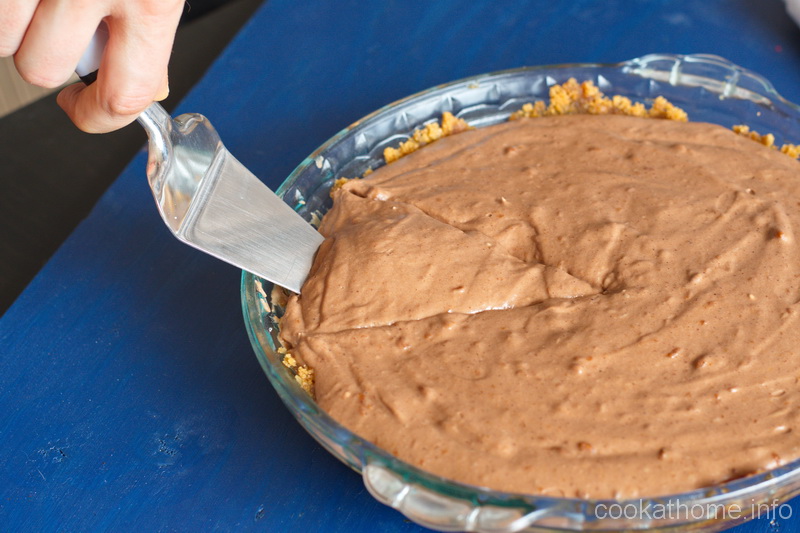 When Grant and I drove from Chicago to Los Angeles along Route 66 a few years ago, we had few concerns each day – how far we were going to drive the next day, where we were going to stay the next night, and where was the next place we could get some pie. Being Australian, we just didn't see the classic American pies in our normal lives and loved going to the old diners and trying all the classic flavours.
At the midway point of Route 66 is a town called Adrian, Texas. We stopped at a diner called the Midpoint Cafe and tried their cream pies. They were absolutely awesome! And then we noticed that they sold recipe books, for their 'ugly crust pies'. I just had to have it, and so we've tried many, many different combinations of fillings and flavours. And the good thing is, substituting for gluten free in the crust (recipe here) works really well, so I can still have my pie and eat it too! If you're interested in making these pies Paleo-friendly (i.e. no grains or refined sugar), check out this pie crust recipe and this pie filling for ideas.
There's a couple of suggestions for additions to the basic recipe below … I just had to put in the chocolate peanut butter combination!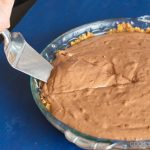 Basic cream pie filling
(Gluten-free, dairy-free)
Ingredients
3

tbs

cornstarch

2

tbs

gluten-free all purpose flour

2/3

cup

sugar

1/2

tsp

salt

1/3

cup

corn syrup

3

cups

almond milk

3

beaten egg yolks

2

tbs

dairy-free butter

1 1/2

tsp

vanilla
Instructions
In a large saucepan, mix together the cornstarch, flour, sugar, salt, syrup and milk.

Bring to the boiling point and gradually add the eggs, butter and vanilla.

Continue heating, stirring constantly, until the mixture thickens and begins to boil. Remove from heat.

Pour the hot mixture into baked and cooled 9" pie shell and cool completely.

Top with whipped cream. Yield: one 9" pie.
Recipe Notes
For chocolate pie filling: Add 2-3 tbs cocoa to the mixture while heating on the stove.
For chocolate peanut butter pie (my all-time favourite): Mix 1/2 cup creamy peanut butter with 1 cup icing sugar until the mixture resembles coarse cornmeal. Place this mixture in the bottom of a baked, cooled 9" pie crust. Pour chocolate pie filling over the peanut butter mixture and cool. Top with whipped cream and flaked chocolate.
Adapted from Ugly Crust Pies