Balsamic roast veggies
A simple method of getting tasty roast veggies, any day of the week!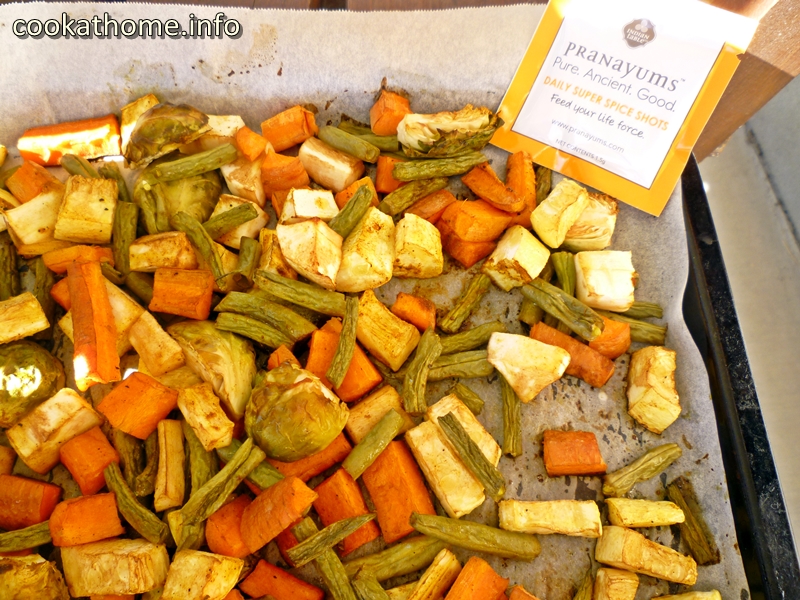 Ever since I did the Whole30 (see posts here, here and here), I have been trying to stick to the principles – lots of meat, lots of veggies. And what I've found to be really useful is roasting a whole pile of veggies on the weekend, and using them with whatever protein I have on hand as leftovers for lunches during the week. Or putting them in a ginormous omelette, which sometimes just turns into a fritatta, or an egg pancake folded over veggies. But that's another story.
These roast veggies couldn't be easier to prepare. Chop up your vegetables of choice into similar sized pieces. Lay on a baking tray lined with parchment paper, drizzle some olive oil, and some balsamic vinegar on top. And add some sort of herbs or spices. The last few times I've made these, I've used the Pranayums spice blend (see here for website) and they are YUMMY! But feel free to experiment with other herbs and spices such as paprika/cumin/turmeric, basil/oregano/parsley, or whatever other spice blend you have in the cupboard – I also have a roast meat spice that works well on veggies. Go figure!
Anyway, after you've done all this, put it in the oven and just leave it be for a while. When it comes out – voila! There's your side dishes for the next few days! And you should never get bored, considering the number of different veggies that work well with roasting. This is what works for me – I hope it does for you as well!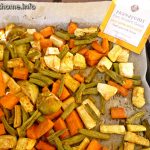 Balsamic roast veggies
2016-11-21 09:29:46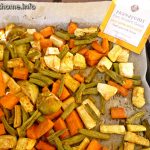 Nutrition Facts
Amount Per Serving
* Percent Daily Values are based on a 2,000 calorie diet. Your Daily Values may be higher or lower depending on your calorie needs.
Ingredients
1 carrot, diced
1 parsnip, diced
2 cups green beans, chopped
2 cups brussels sprouts, stemmed and halved
1 tbs olive oil
1 tbs balsamic vinegar
1 tbs spice blend
Instructions
Preheat oven to 375F and line a baking tray with parchment paper.
Place all veggies on the parchment paper in a single layer.
Drizzle olive oil, balsamic vinegar and spice blend over veggies and gently mix, ensuring a single layer once finished.
Bake for 35-40 minutes, or until all veggies are tender.
Cook at Home http://cookathome.info/