Apple cider vinegar morning drink
How to start your day off right – with a great apple cider vinegar morning drink – which wakes you and your tummy up!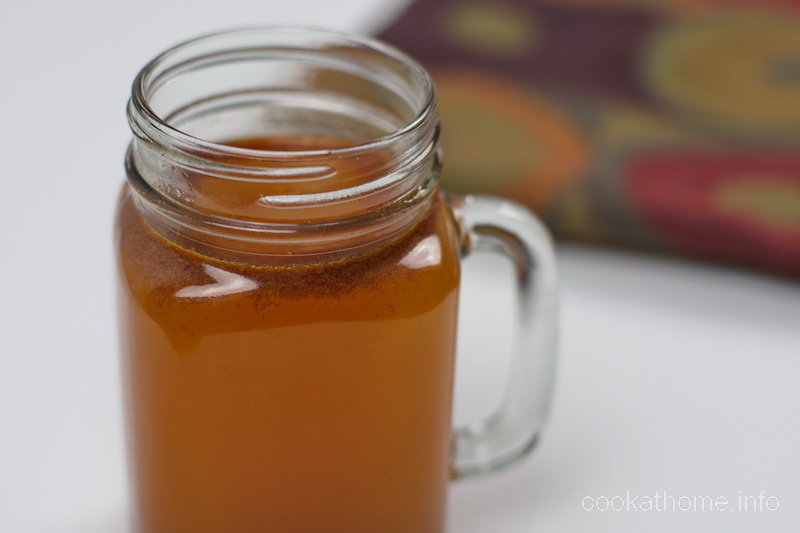 For all of you who have followed me for a while, you will know that I constantly struggle with my special snowflake stomach. And at the risk of sharing too much information, I spend a lot of time on the toilet – one way or another. But I've found that having apple cider vinegar in warm water in the morning helps overcome a lot of those digestive issues. And I wanted to share what I've found with you all!
There's a few schools of thought as to whether people should drink ACV on a daily basis – some claim to help with weight loss, others claim it helps to lower blood pressure and regulate blood sugar. However, I have also heard that if you drink too much of it, especially without being diluted, it can cause issues with loss of bone density. So what I do is shown in the recipe below.
I also change it up now and then adding 1 tsp of ginger, 1 tsp turmeric, 1 tsp lemon juice, or just a spice shot from Pranayums … When my family drove along Route66 last year, I was a little worried about my digestive abilities, so took a small bottle of apple cider vinegar along with us. Sometimes I had to just drink it neat (terrible taste!), but most times I could find some hot water to dissolve at least the apple cider vinegar in, even if I didn't have any cinnamon or other spices.
If you'd like to get the benefits of ACV, but can't quite see yourself drinking this, try substituting ACV in any recipe that calls for vinegar – like in sauces, pie crusts, or even bread!
All I know is that when I don't drink this apple cider vinegar morning drink, bad things happen to my stomach. If you suffer like me, feel free to give this a go and let me know if you see any changes!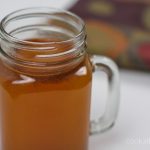 Apple cider vinegar morning drink
(Paleo, Whole30, gluten-free, dairy-free, no added sugar)
Ingredients
1

cup

hot water

not boiling

1

tsp

ground cinnamon

1/8

tsp

cayenne pepper

1

tbs

apple cider vinegar
Instructions
Heat water (either in microwave or a kettle) until it is hot but not boiling.

Stir in cinnamon, cayenne pepper and apple cider vinegar until thoroughly mixed.
Recipe Notes
Feel free to experiment with other spices such as ginger, turmeric, lemon juice.
If you need something slightly sweeter, try a 1 tsp maple syrup or honey to help it go down!