Paleo 'graham cracker' crust
A simple crust using Paleo-friendly ingredients to add zing to any pie
As I'm becoming more and more obsessed (yes, that's right), obsessed with eating limited amounts of refined sugar, I have been playing with a number of crust recipes. And this one works. And it has no dried fruit in it, so Abby is happy.
This crust is simply almond meal, with some coconut oil and honey. That's it. And it cooks really nicely either by itself if you wish to have a cold pie, or with the filling. I've used a chocolate version of it for my chocolate banana peanut butter pie (recipe here), and I've added ginger to it for a pumpkin pie base. So simple to make, the only concern is what to do with the leftover dough – this recipe makes a little bit more than what you need for a standard 9″ pie base. I usually add some baking soda and form them into cookies, but feel free to do what you wish with it!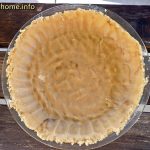 Paleo 'graham cracker' crust
2014-07-02 06:59:13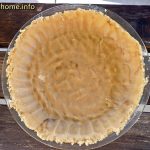 Nutrition Facts
Amount Per Serving
* Percent Daily Values are based on a 2,000 calorie diet. Your Daily Values may be higher or lower depending on your calorie needs.
Ingredients
2 1/2 cups almond meal
1/2 cup coconut oil (melted)
1/2 cup honey
Instructions
Combine all ingredients together.
For pre-baking, set the oven at 350F and bake for 7-10 minutes.
For baking with filling, follow the recipe instructions.
Cook at Home http://cookathome.info/