Almond flour chocolate chip cookies
Almond flour chocolate chip cookies – moist and chewy chocolate chip cookies with almond flour to make it totally gluten free and yummy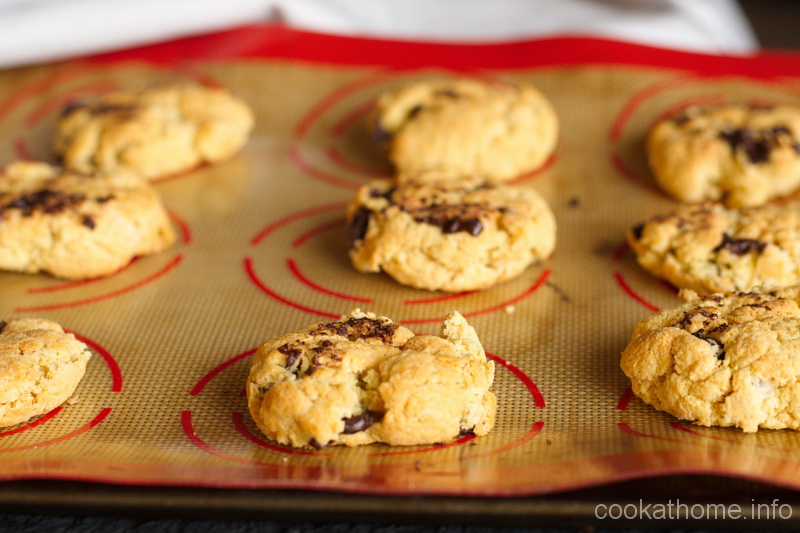 You know, everyone has a chocolate chip cookie recipe. If you search for 'chocolate chip cookie' recipes on Google, you can be inundated by all the choices. And I'm also guilty of having more than one chocolate chip cookie recipe on this website (see here, here and here). But, when you feel like a chocolate chip cookie but you don't have gluten free flour to make any of these other awesome choc chip cookie recipes. Using almond flour, the texture is a little bit different but unless you are a choc chip cookie connoisseur, I don't think you'll notice the difference!
Easily made dairy-free with dairy-free chocolate chips, or you can even mix it up by using raisins, or cranberries … if you don't have someone in your family who is fundamentally against dried fruit in any form (thanks Abby!). Simple to make, yummy to eat!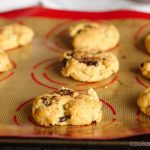 Almond flour chocolate chip cookies
(Gluten-free, dairy-free, grain-free)
Ingredients
1 1/2

cups

almond flour or almond meal

170g

1/4

cup

dairy-free butter or coconut oil

65g, room temperature

1/4

cup

sugar

60g

1

egg

1/4

tsp

salt

1/2

tsp

vanilla extract

1/4

tsp

baking soda

1/4

cup

chocolate chips

45g

1/4

cup

chopped nuts

optional
Instructions
Preheat oven to 180C.

In a large bowl, cream together the butter and sugar.

Gradually beat the egg into the butter and sugar mixture.

Add the almond flour, salt, vanilla and baking soda in with the other ingredients and mix well.

Add in the chocolate chips and nuts if using and fold them into the batter.

Roll the dough into 1-inch balls and press them down gently onto a non-stick baking surface.

Bake for 12-15 minutes until the cookies rise and the edges have browned.

Remove the cookies from the oven and let them cool before moving. Store at room temperature in a sealed container.