6 healthy sunflower seed butter recipes + a GIVEAWAY!
Monday, September 4th, 2017 at 10:00 pm
If you're looking for some healthy nut-free options, be inspired by these healthy sunflower seed butter recipes – all gluten and dairy-free, Paleo-friendly and without any refined sugar!
In this day and age of increasing numbers of people with nut allergies, what do you do? Well, you turn to nut-free alternatives, like tahini (sesame seed butter) and sunflower seed butter. I love the no added sugar varieties from Sunbutter but always snag a few jars when whatever flavor is on special. Because sometimes this peanut butter/almond butter/cashew butter loving gal just wants a change. And I thought I'd do a bit of a round-up for healthy recipes that I love making with sunflower seed butter, just in case you're asked to bring something where you know there will be people with nut allergies.
I should point out that I'm not being sponsored or paid for this post – while I love Sunbutter, I am not receiving any compensation for posting this stuff. But keep scrolling through for the opportunity to win a jar for yourself (giveaway is now CLOSED).
Now that is out of the way, here goes:
6 Healthy sunflower seed butter recipes
(and one not-so-healthy!)
This Whole30 compliant meal really satisfies. The mix of spices is gentle enough for the whole family, but the taste will transport you to another country. Unless you live in Thailand. In which case you'll just feel like home! But seriously, using sunflower butter in here gives it a unique taste that just can't be beat when thinking of curries!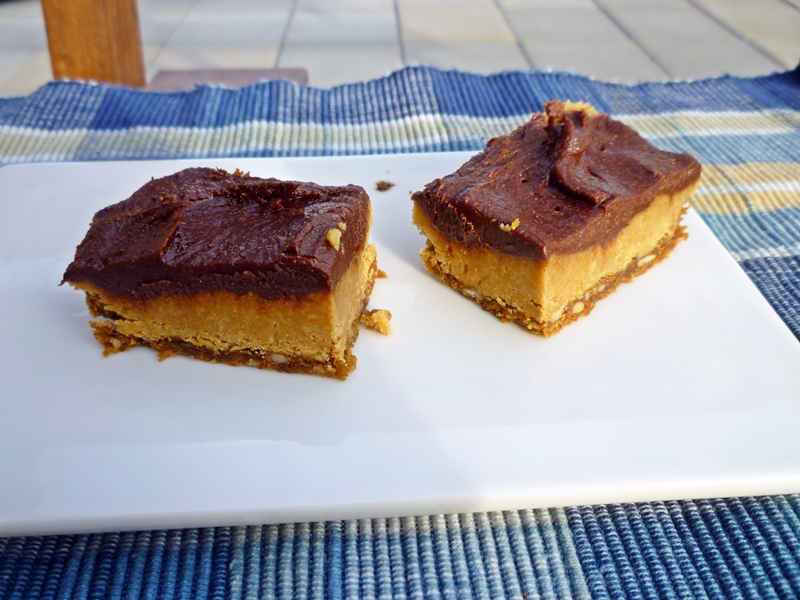 Ahh, the combination of chocolate and peanut butter … but nut free with sunflower butter. My kids actually love this version – I think more than the peanut butter version. Me? I like both. And will eat both, given the chance! But with no refined sugar, and good wholesome ingredients, this is a snack that will make you taste buds, and your belly smile. I would highly recommend slicing into small pieces though … portion control and everything!
You know, you can't go wrong with just a simple cookie, can you? Well, give this one a go. It's vegan and Paleo, with no refined sugar in it and the sprinkled salt on top just gives them that great combination of salty/sweet flavor. This is one of my most viewed posts on Instagram (remember you can follow me on social media by clicking on the buttons to the top right of this page), so trust the masses I guess!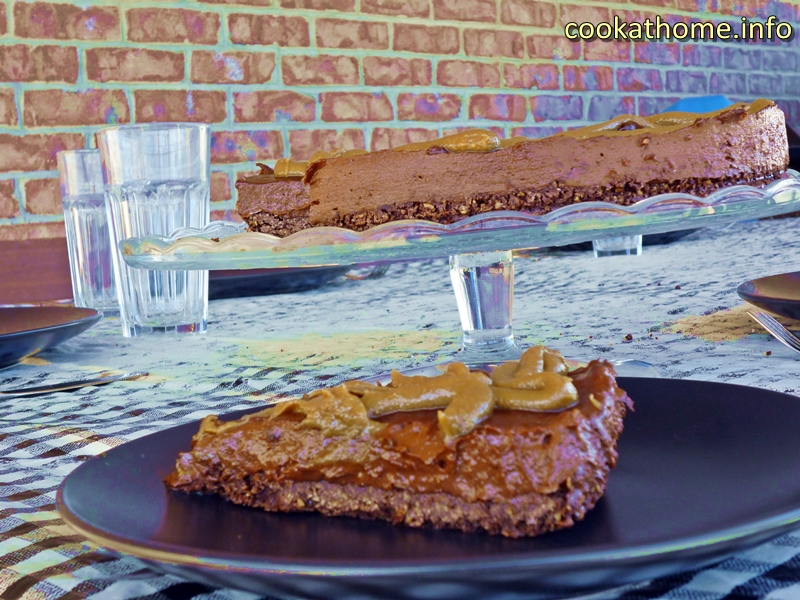 If you have guests for dinner, who have allergies from here to kingdom come … give this dessert a go. This recipe is free from all the top 8 allergens, totally gluten, dairy, nut and egg free. But it looks, and tastes, pretty impressive, if I do say so myself! It's quite rich, though, so be prepared to only have a small piece. And then you can go back for more when your guests leave!
Ok, so this recipe doesn't explicitly use sunflower seed butter in the ingredients list, but it's more than acceptable to substitute the almond butter for sunbutter. The taste is still amazing … dare I say even better? No, I won't, because I love both almond butter and sunbutter equally. Just differently. Kind of like my kids? Or is that going too far??
Again, sunflower seed butter isn't explicitly in the list of ingredients for most of my granola, but feel free to substitute for any nut butter. I particularly like this granola, with naturally sweetened jam as the sweetener, full of nuts, seeds and dried fruit. And sunbutter. Or almond butter. Or whatever type of good fatty substitute you wish!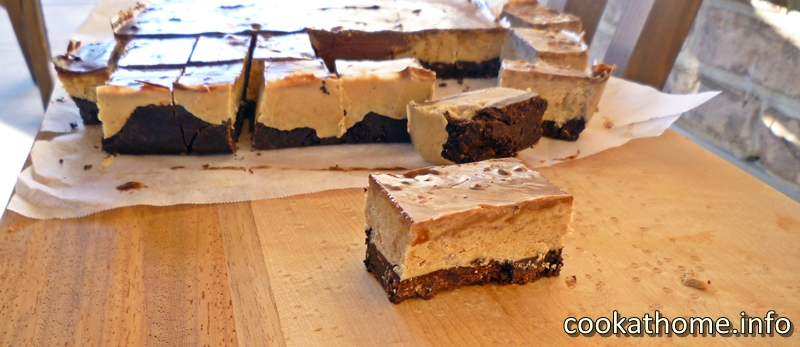 Yep, sunbutter can be used in not-so-healthy stuff too. And this slice is just the bomb (I always wanted to say that … maybe I shouldn't in the future though!). Full of icing/powdered/confectioners sugar and other sweet things like that, this is seriously worth making. On occasion. And again, cutting into small slices. So you can have one at a time. And share with others around. But make sure you get at least some of it because it is SO yummy!
And here's the giveaway part …!
(Giveaway is now CLOSED – congratulations to the winner!)
Because I want you all to love sunflower seed butter as much as me, and maybe make one (or more) of these healthy sunflower seed butter recipes, I have two jars of Natural Sunbutter to give away one lucky winner. All you have to do is comment on this post, letting me know what you would make if you won this prize.
Note that by entering this competition you agree to receive all sorts of yummy ideas and recipes for gluten and dairy-free cooking at home in your e-mail inbox!
US residents only please. This giveaway closes September 8, 2017. Winners will be contacted via e-mail shortly after.
For another chance to win, head on over to my Instagram account at @cookathome.info and enter the giveaway there as well!
6 Healthy sunflower seed butter recipes
So what do you think? Have I inspired you to think of sunflower seed butter a little bit more? I'd love to hear if you've made anything with this butter, or what you'd like to make with it in the future. And any ideas that you'd like me to give a go as well. Just let me know in the comments below!
Until next time, enjoy cooking at home … with healthy sunflower seed butter recipes!
Sarah
Tagged with: sunflower seed butter
Filed under: The Blog!
Like this post? Subscribe to my RSS feed and get loads more!